Year 6 Politics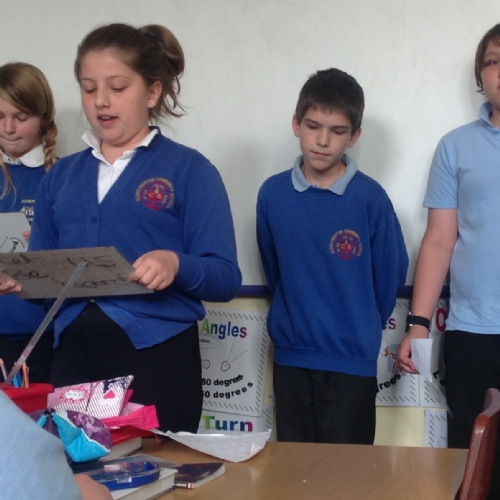 This term Year 6 have been learning about the election process and finding out about the different political parties.
Groups were randomly given a political party to research; they then had to present a 2 minute persuasive speech talk about their party. Each group had to also discuss their party's stance on education and the economy. Afterwards the groups had an opportunity to debate issues with each other. The class voted on who they believed gave the most persuasive speech and Plaid Cymru were almost unanimously elected!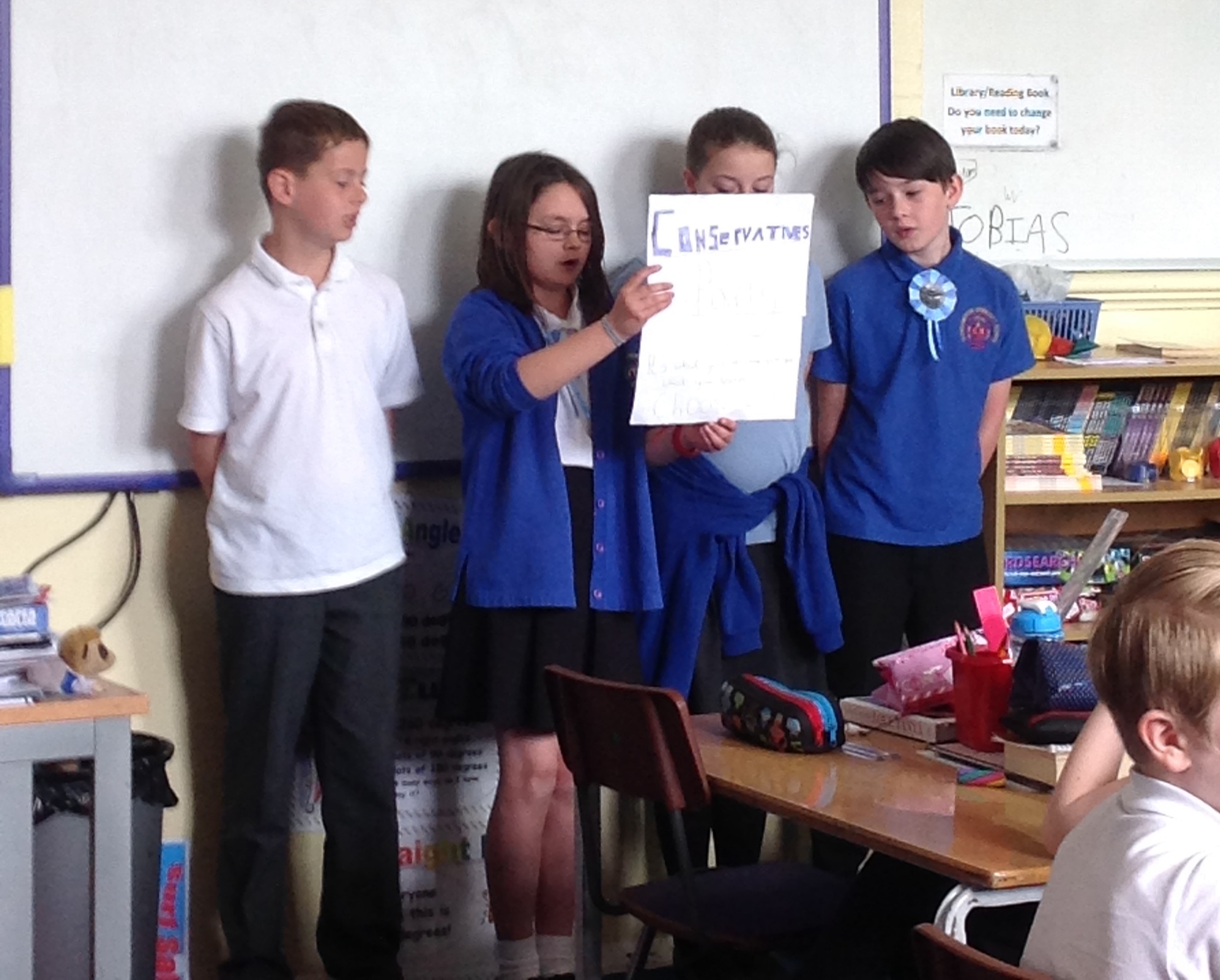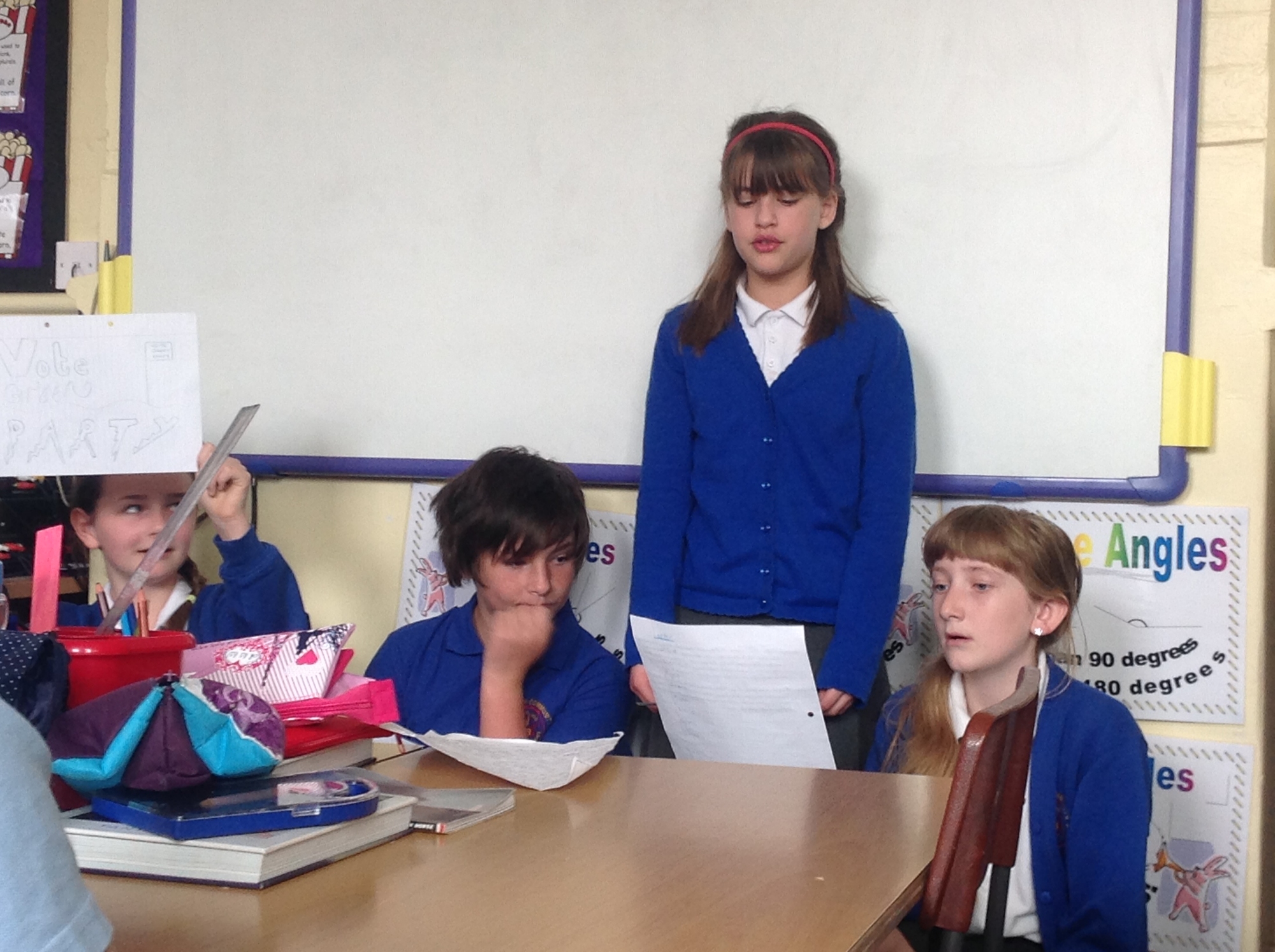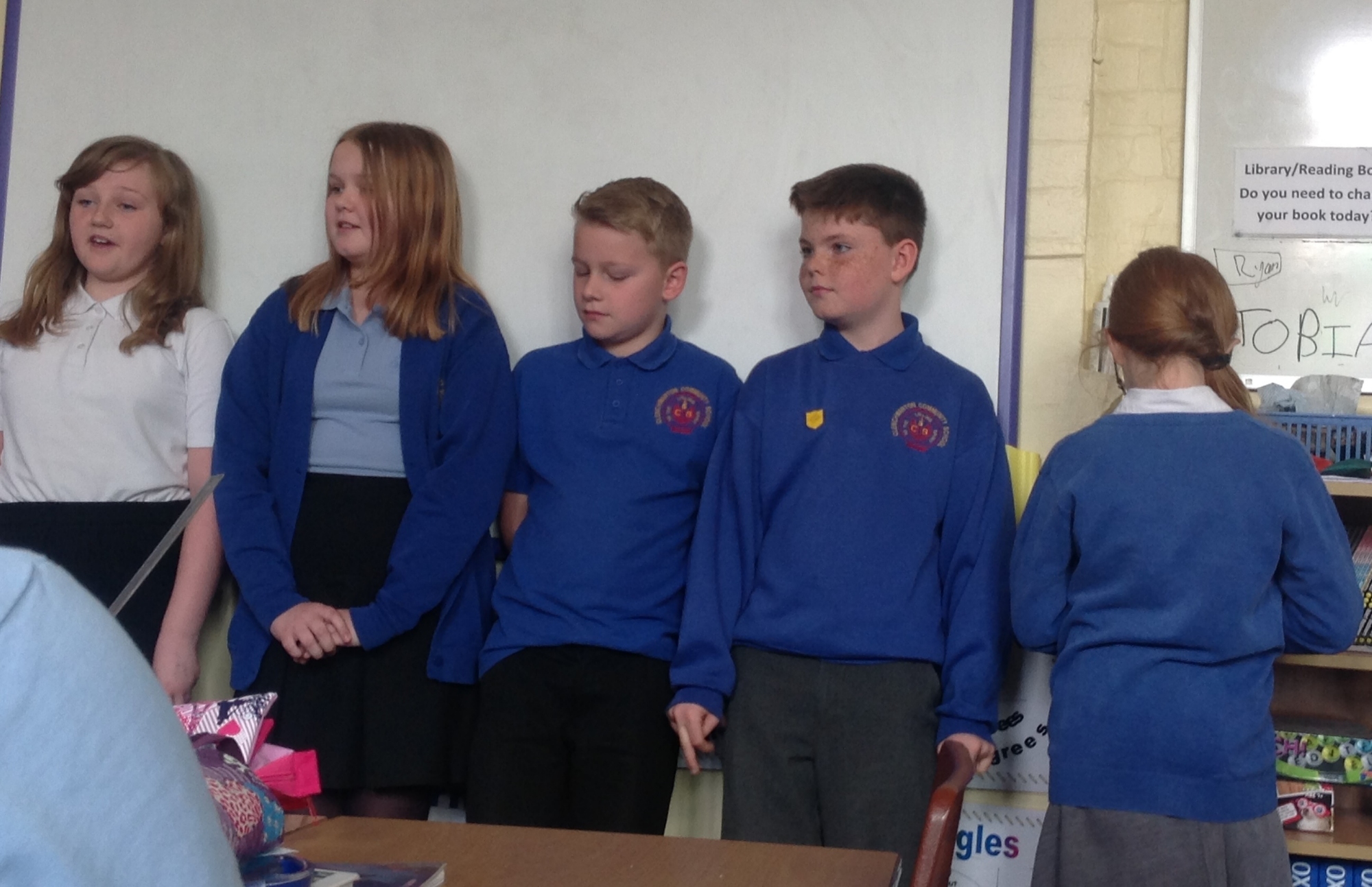 Conservatives Green Party Labour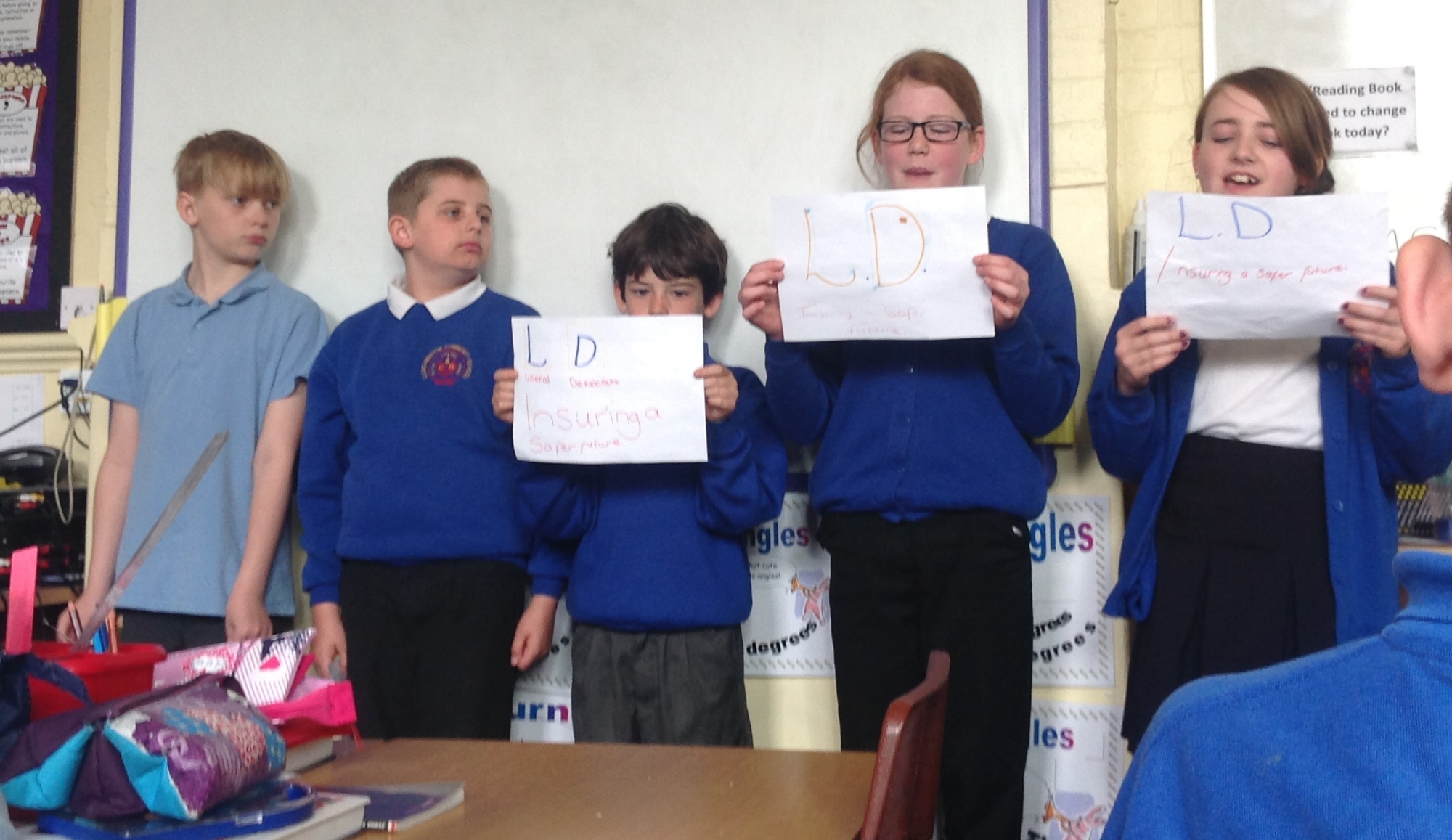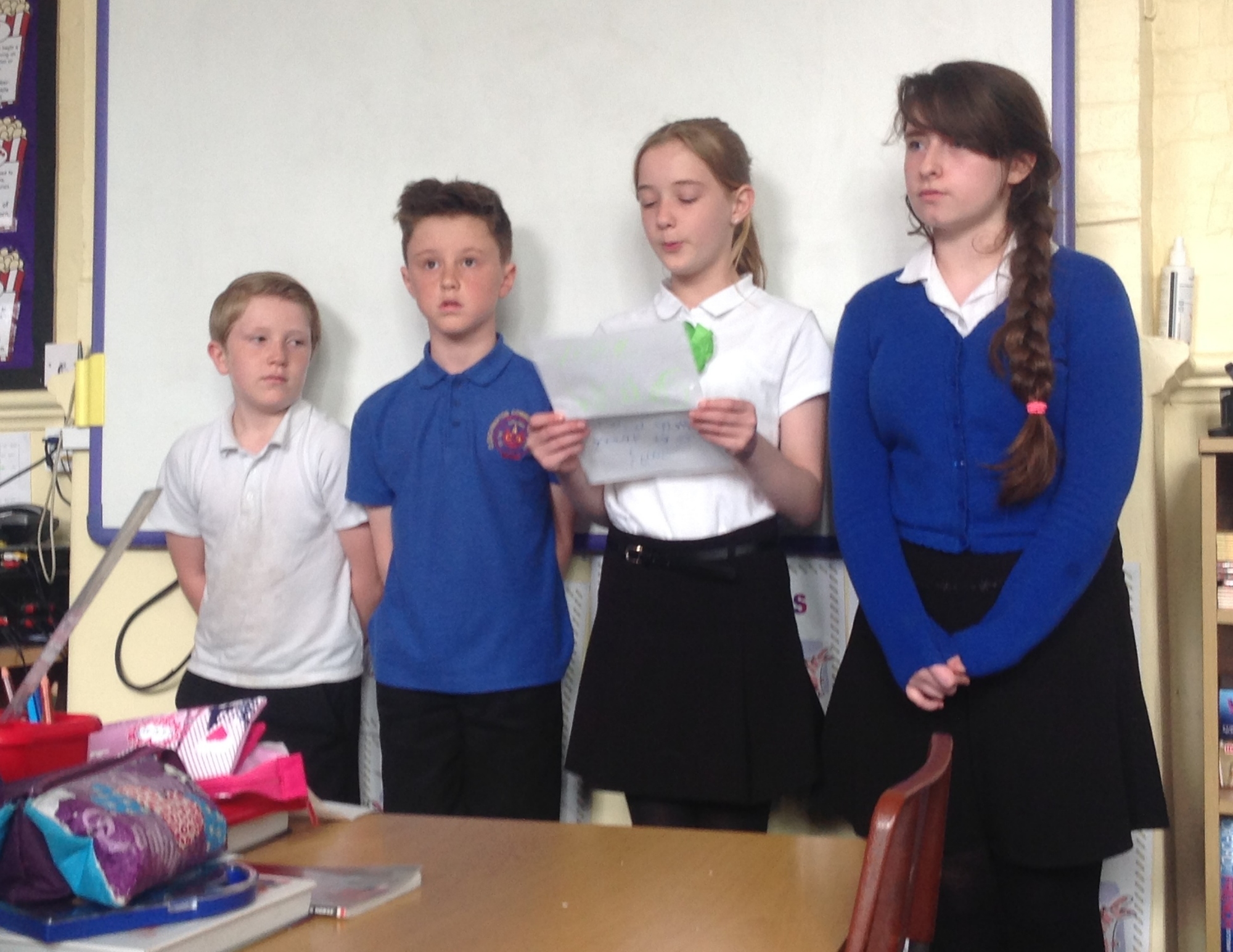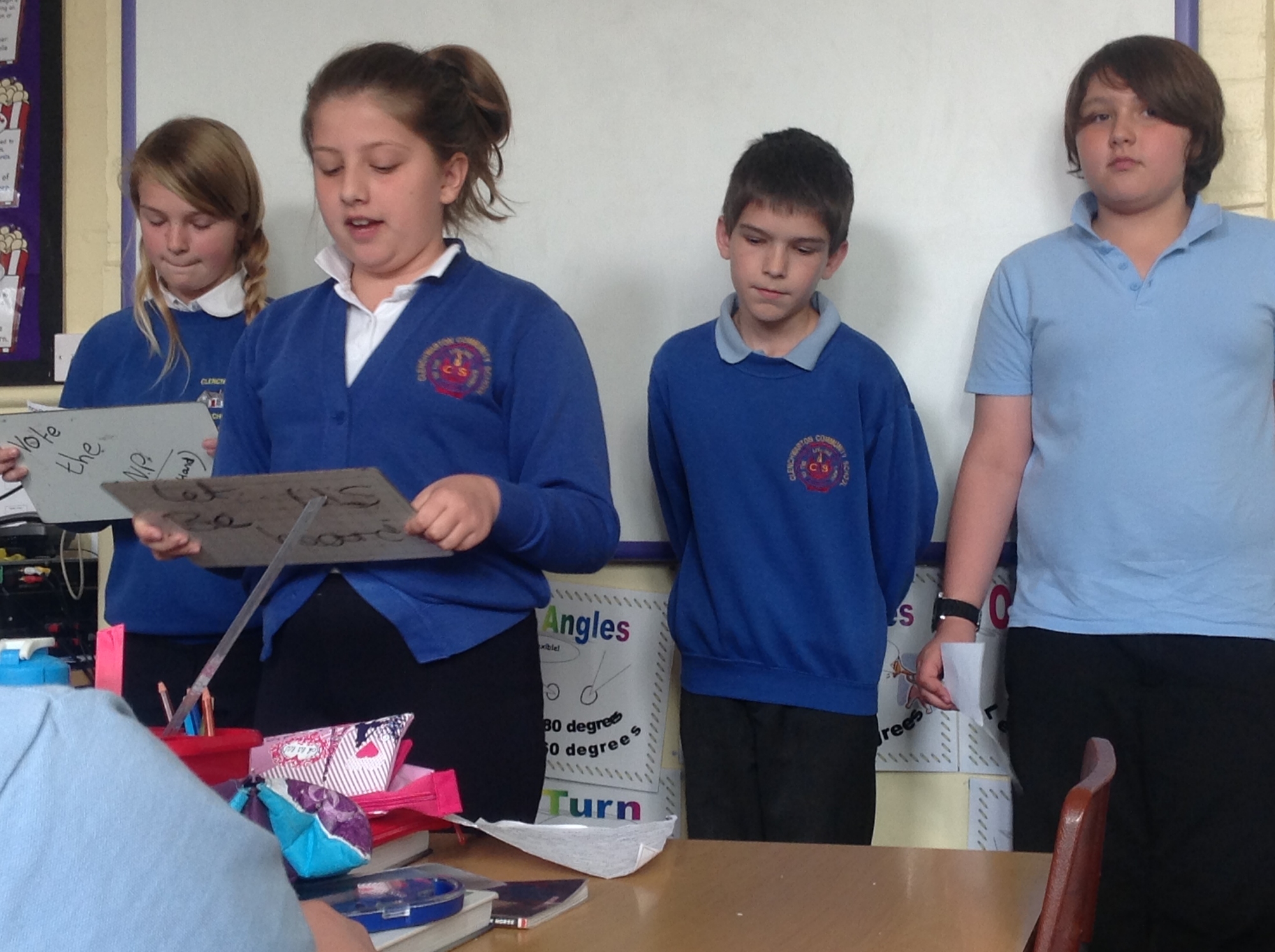 Liberal Democrat Plaid Cymru SNP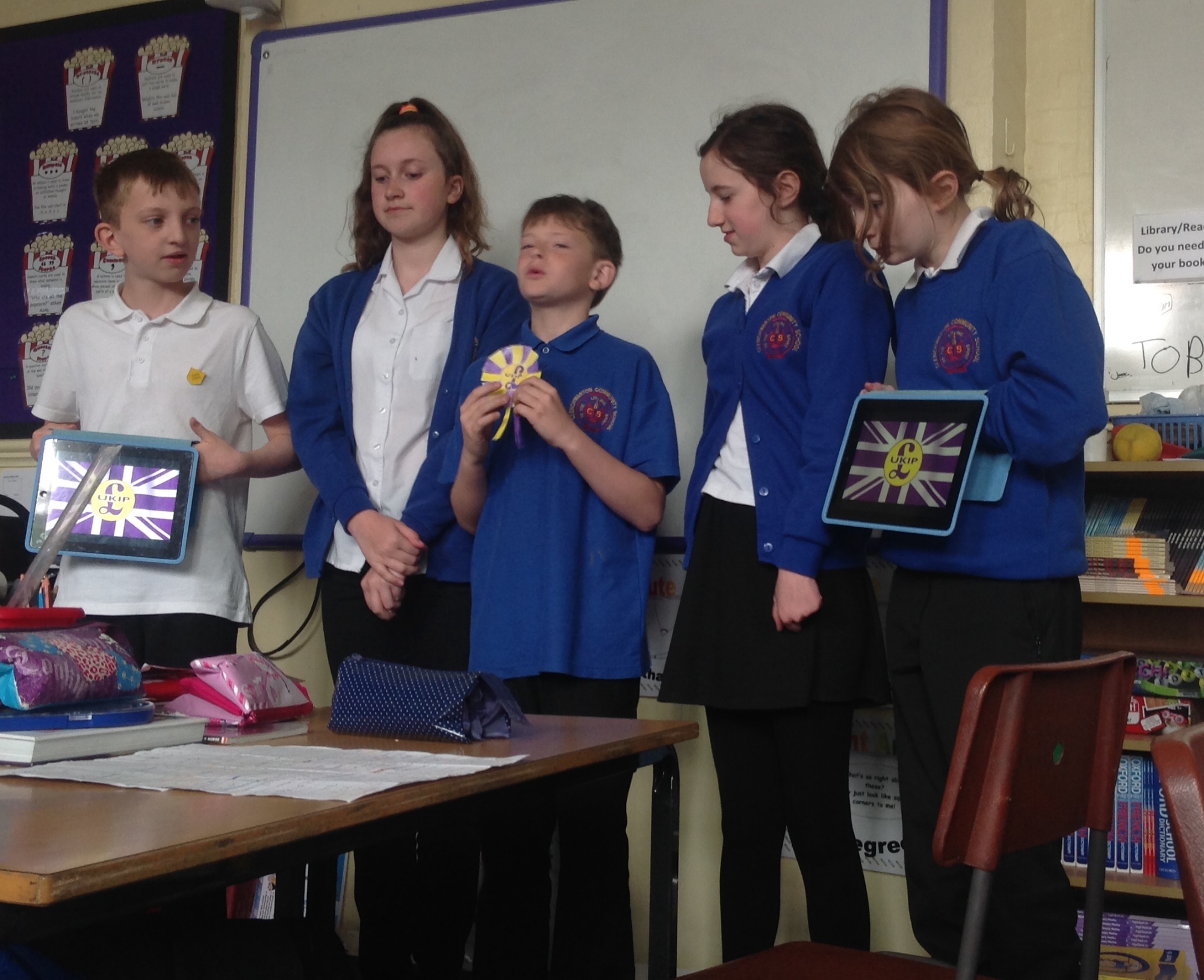 UKIP
For Literacy the class were required to produce a persuasive leaflet for a political candidate. Some children decided to choose an existing political leader while others created their own party, their own leader and their own political policies. They were several creative formats for the leaflet ranging from paper aeroplanes to triangular leaflters!
Additionally, both the Conservative and Labour candidates for North West Norfolk were asked to visit and talk to the class. Labour candidate Jo Rust visited and answered questions about the elective process and what made her want to become a Member of Parliament. While Henry Bellingham gave one member of Year 6 several pieces of propaganda to bring into school and share with the class.
The class have seemed to really enjoy the topic and who knows some of them may have been inspired to follow a career in politics!
View our Curriculum page to view our videos and work.