Off to Church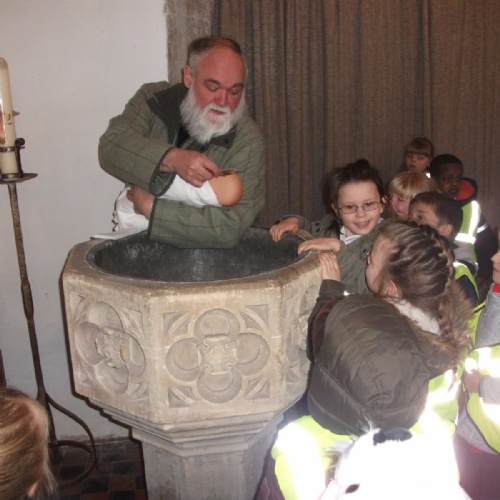 Year 1 went to St Margaret's Church, in Clenchwarton, to find out why we might go to a church.
Father Andrew Davey christened a baby doll. He also married Ruby and Zack, with sweet rings!
Before, we went home we had fun doing some bell ringing!
We then went back to St Margarets Church, on Monday, armed with cameras, clipboards and word cards of what we would find in a church. We went to investigate what things are called and what they are uses for.(ie, pew, bible, lecturn).