Hill Top Fun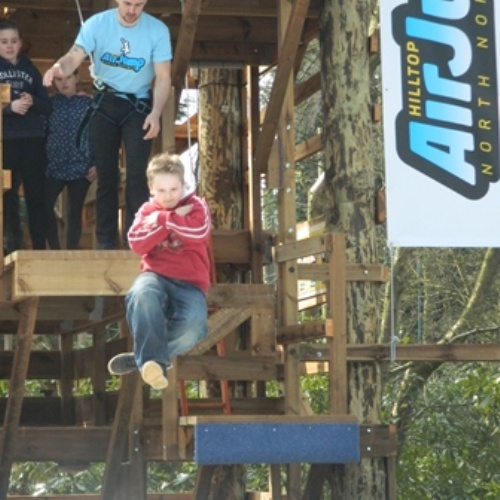 Last week some of our Y4 and Y5 children were lucky enough to be at the launch of the new Air Jump activity at Hilltop.
The children also got to go on the High Ropes, Big Zipper and Vertical Challenge. It was a very busy day and the children had a fantastic time!
Air Jump is a 16 metre (52ft) jumping tower with various height platforms for people to jump off, before free-falling into a giant air bag.